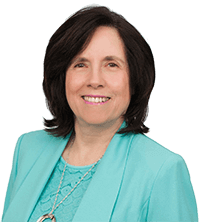 Sue's "Sexy Second Act" as a Career and Life Design Coach began when she left Corporate America. She is a poster child for what many people, especially Baby Boomers, are doing to create new careers that combine Passion, Purpose, and a Paycheck®.
Sue discovered coaching through participation in a personal growth seminar. Working with a coach helped her successfully navigate her career transition to found the business she loves.
Her background includes a successful and rewarding career in project management and training management. Three Squares Coaching and Consulting was created out of her personal journey through a mid-life career transition.
This experience, combined with an extensive coaching background, gives her an in-depth insight into how her clients can face any career or life transition with curiosity, courage, and confidence.
Sue helps her clients find their own paths to leading integrated and deeply fulfilling lives by assisting them in the following ways:
Discover what they are passionate about
Design an empowering job fit strategy that aligns with their passions
Develop a sense of personal entrepreneurship and career ownership
Rediscover meaning in their professional and personal lives
See new possibilities for designing a Sexy Second Act Career and Life that includes Passion, Purpose and a Paycheck!®
My Qualifications
Advanced Certified Behavior Style Practitioner in the following five powerful assessments:
Certified Strategy and Accountability Coach
30+ years of corporate experience in Training Management and Project Management
10+ years as a Certified Career and Life Design Coach