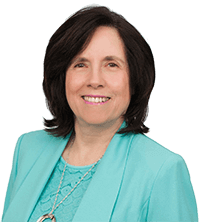 My "Sexy Second Act" as a Career and Life Design Coach began when I left Corporate America. I feel like I am a poster child for what many people, especially Baby Boomers, are doing to create new careers that combine Passion, Purpose, and a Paycheck®.
I discovered coaching through participation in a personal growth seminar. Working with a coach helped me to successfully navigate my own challenging career transition to found the business I love.
My background includes a successful and rewarding career in project management and training management. Three Squares Coaching and Consulting was created out of my personal journey through a mid-life career transition.
My experience, combined with an extensive coaching background, gives me an in-depth insight into how my clients can face any career or life transition with curiosity, courage, and confidence.
I love helping my clients find their own paths to leading integrated and deeply fulfilling lives by assisting them in the following ways:
Discover what they are passionate about
Design an empowering job fit strategy that aligns with their passions
Develop a sense of personal entrepreneurship and career ownership
Rediscover meaning in their professional and personal lives
See new possibilities for designing a Sexy Second Act Career and Life that includes Passion, Purpose and a Paycheck!®
My Qualifications
Certified Strategy and Accountability Coach
30+ years in Project Management and Training Management
10+ years as a Certified Career and Life Design Coach
Advanced Certified Behavior Style Practitioner in the following five powerful assessments (Click on icon to see sample report):